Kayser Automotive Technician Mentor Program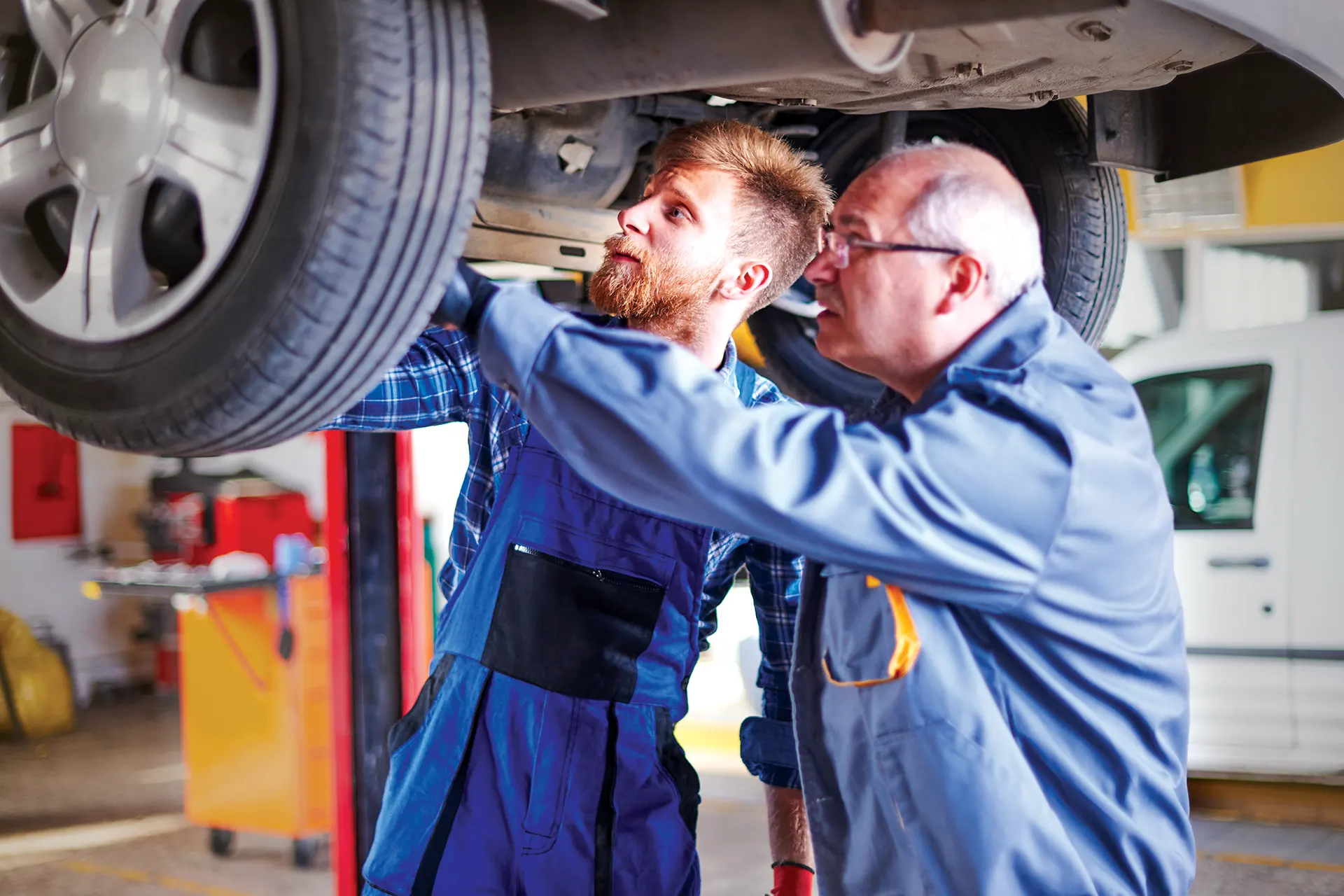 AUTOMOTIVE TECHNICIAN CAREER MENTOR PROGRAM
Take your first step today toward an exciting career full of opportunities.
Apply Today!
Confidently begin your career...
The Kayser Mentorship Program is here to help you confidently begin your career in a rapidly growing and high demand field where there are huge opportunities.
By pairing you with one of our top Master Technicians, our unique Program immediately sets you up for success to take advantage of these great opportunities.
To learn more please email MentorshipProgram@kayseronline.com or stop in to one of our 5 locations and ask to speak to the General Manager.
I had always dreamt of being a part of a dealership team. Being a part of the Kayser family has allowed my training and insight to further my automotive career. Having the ability to work and learn hands-on with experienced technicians has taught me in ways no college course or time spent at another repair facility has. I am personally excited to continue to grow and learn at Kayser. Being able to share and continue a growth of knowledge within the next generation of Kayser family technicians is nothing short of a privilege.
-Andrew Daellenbach, Kayser Service Technician
Master Certified Automotive Technician Career Path
| Stage | Time Invested | Hourly Earnings | Annual Earnings |
| --- | --- | --- | --- |
| Mentorship | 1-2 yrs | $14 - $18 | $37,440 |
| Apprentice | 2-3 yrs | $20 - $25 | $52,000 |
| Journeymen | 3 - 7 yrs | $28 - $30 | $62,400 |
| Master | 8+ yrs | $40 - $50 | $104,000 |
$60,000+ after 3 years as a Journeymen Technician
$100,000+ after 6 years as a Master Technician
Apply Today!
Why become an Automotive Technician at Kayser?
There is no student loan debt to pay off
---
Start earning immediately while you are "in school" learning the trade from some of the best technicians in the business.  When you're done with your 2 year training, you have no student loans to pay off, as we pay for all your training, while also paying you.  How about that...A school that will pay you to attend and teach you for free!
You control your income & career advancement
---
Take control over how much you make and how quickly you progress through your career.  Unlike many fields where your income is pre-set, a career in automotive allows you to control how much you make per hour by improving how well you complete jobs and how many hours you chose to work. We don't limit the number of hours you can book, that's up to you.
You operate as a business within a business
---
We buy your tools, and they are yours, you own them and keep them. Look at it like your own business that operates inside our larger dealership businesses. You have more control over your career when you own the tools that make your work possible.
Multiple future career options available
---
Few industries provide as many opportunities to branch off into several different directions as your interest and desires change.  Life is full of changes, and wouldn't it be nice to choose a career that allows you to pursue many interests while still in the same field.  You can chose to work on different brands of cars, from Fords to Ferraris....from dozers in Alaska to big rigs in Florida...and if and when you no longer have the younger body to get in and around car engines, you could move into another role at a dealership, staying within the same company, staying on the same team. Few industries can give you more opportunities.
Apply Today!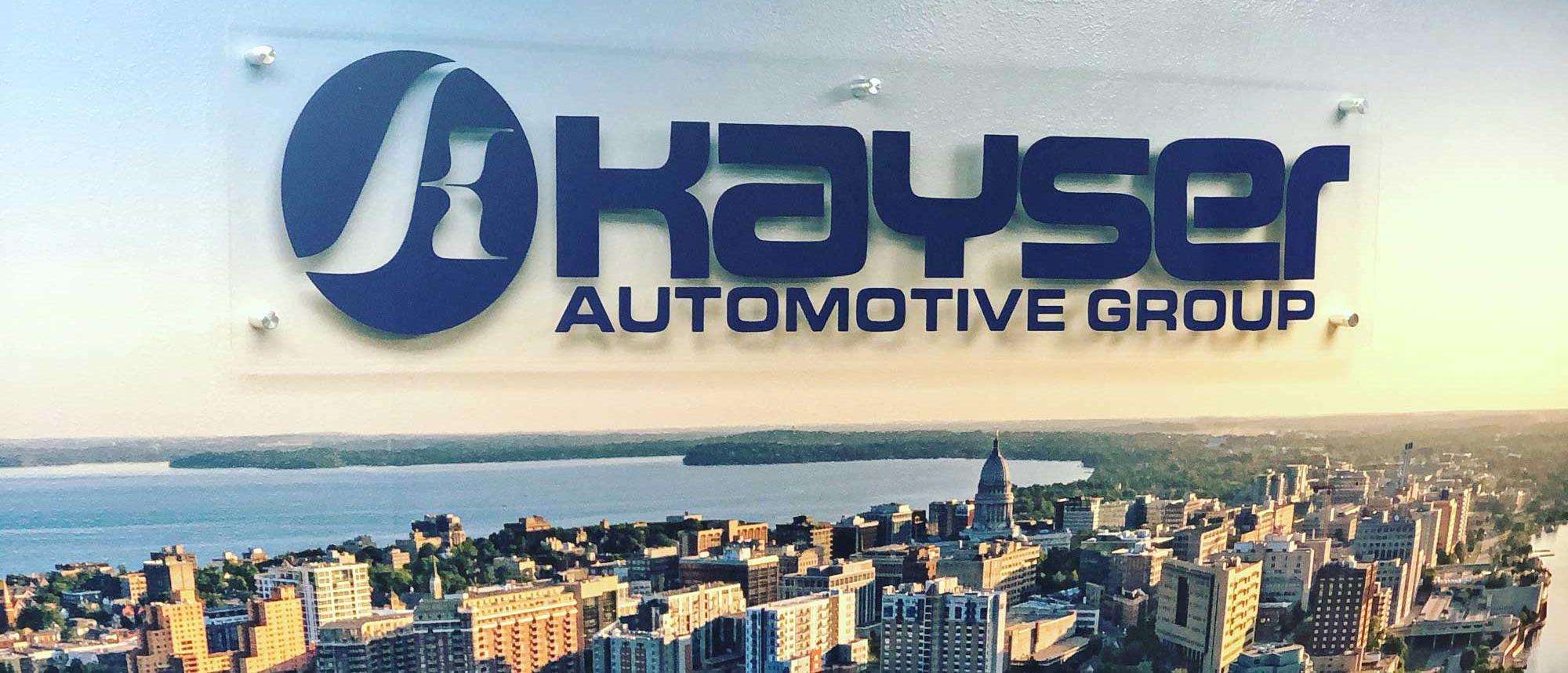 Click on a perk below to check out the details.
---
With up to 12 days of vacation earned after your first year of employment. After 21 years of service you earn 20 day of paid vacation, that's almost one month per year of paid vacation time.
Includes New Year's, Memorial, Independence, Labor, Thanksgiving, Christmas Day and Christmas Eve.
At top Wisconsin health providers, Company pays half of all premiums including premiums for all qualified dependents. Plans include a health savings account and Flexible spending account. Dental, Vision, Accident, Critical Illness, Disability, Life Insurance available for your consideration and tailored to your specific family needs.
With company matching contributions up to 2% of annual income.
On new & used vehicles plus discounts on parts and service work done at the dealership. Buy like a dealer with special Dealer employee‑only pricing on the hottest, more desirable vehicles on the road today. This could save you thousands over the life of your career with the number of vehicles people purchase.
For all factory certifications for your entire career. Plus a generous travel reimbursement program for all out‑of‑state training.
To improve your work‑life balance or to make time for family commitments that might change over time.
With merit increases for those achieving annual goals.
That can provide endless career opportunities that could satisfy all your career goals for personal growth, changing interests and income. If you like to work hard and control what you make, then this is the business for you!
MEET KAYSER AUTOMOTIVE GROUP
Serving WI Since 1925
In 1925, just 4 years after the Packers played their very first game, Paul A. Kayser opened his first dealership in Madison, WI selling and servicing the legendary Ford Model T.
Over the past 95+ years, the Kayser Automotive Group has grown into one of the most well-respected and successful dealership groups across the entire midwest.  Our brands proudly include Ford, Chevrolet, Chrysler, Dodge, Jeep, and RAM.
"At Kayser, we firmly believe happy employees make for happy customers.  That philosophy has been the reason for our great growth over all these years," states Ryan Baxter, Kayser Vice President.
Kayser's 95+ Year History
THE KAYSER CREDO
---
Customers are the focus of everything we do
Employee Involvement is our way of life
Continuous Improvement is essential to our success
Integrity must never be compromised
* Indicates a required field